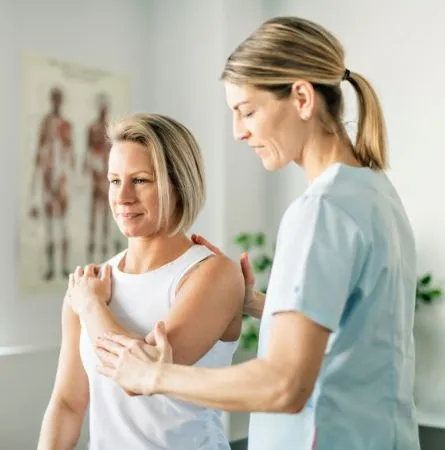 Under the leadership of Dr. Moona S. Rahemtulla, our team works together to provide lasting, whole-body healing for people from Kitchener, Owen Sound, and surrounding Ontario communities.

Why Advanced Pain Relief Clinic
At Advanced Pain Relief Clinic, we rely on the latest advancements in technology and functional applications to reduce and eliminate pain, including chiropractic care, corrective exercises, and custom orthotic devices. While we recognize that drugs and surgery may be necessary for some people, our interdisciplinary team feels that these "conventional" approaches are best used as a last resort. Instead, we ask our patients to work with us in an open-minded way that allows our team to explore non-invasive, drug-free, and holistic therapeutic approaches to pain management, leading to an improved first-line approach to both common and uncommon pain problems.
As your pain management team, our holistic doctors in Kitchener and Owen Sound want you to achieve long-term pain relief--without exposing you to the risk of drug dependency or unwanted side effects. We're committed to using a highly individualized approach to care, and believe that every patient should be evaluated and treated on a per case basis. We work with you to find the best treatment approaches that will meet your needs.
Call Advanced Pain Relief Clinic Today To Start Your Journey Back To Health
We are currently accepting patients from Owen Sound, Kitchener-Waterloo, and surrounding Ontario communities.
If you have questions about our unique approach to wellness and healing, please--call our offices in Owen Sound or in Kitchener-Waterloo. Our friendly staff is standing by ready to help answer your questions and connect you with the right team members to help you begin your journey back to health. We also welcome referrals, so feel free to use the "Send to a Friend" link located at the bottom of every page to share our health information with your family and friends.
Dr. Moona S. Rahemtulla D.C., C.Ped(C)